Campus Health
Need to Know:
Campus Health is open M-F from 8am-4:30pm.  Most visits can be done via telehealth.  If there is an urgent need for in-person care, call 520.621-9202 first.
Insurance is NOT required to receive health care at Campus Health. Campus Health is an available service to all registered UA students who have paid the Health & Recreation fee.
According to our 2019 patient satisfaction survey, 99% of students would recommend Campus Health to a friend.
We value student/patient privacy and do NOT share information with parents, advisors, professors, etc. (as long as the student is 18 years or older).
We bill most major insurance companies (AETNA, Blue Cross & Blue Shield, Cigna, United, Health Net). Other charges can be billed to Bursar's account for current students.
If Advisors are concerned about a student, they can call & consult with a Counseling and Psych Services staff member by calling 520.621.3334.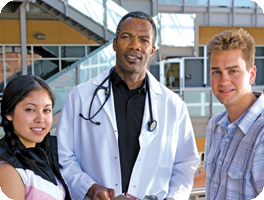 Website: